Implants
A dental implant can be basically thought of as a titanium rod or screw that is inserted into your jaw and an artificial tooth placed on top. Dental implants are perhaps the closest thing available that mimics a natural tooth and is, therefore, becoming the gold standard for tooth replacement. They are durable, strong, and mostly undetectable. In the event multiple teeth are missing several implants can be placed or an implant-supported bridge can be manufactured. Patients tend to prefer a dental implant over a removal option such as a denture because the implant is fixed in place. Implants feel and act as a natural tooth and provide you with the confidence to smile and bite down as you wish. They are more conservative than a dental bridge because they do not require any preparation of the adjacent teeth. At Inline Smiles, during your implant consultation appointment, our dentists will determine if you are a suitable implant candidate and discuss the relevant options available to you and the associated costs, advantages and disadvantages.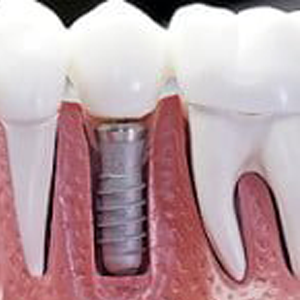 Partial Dentures and Full dentures
Dentures are another way to replace missing teeth. They are removable meaning that the denture is not fixed in place and can be taken in and out. For this reason, patients tend to prefer the other options to replace missing teeth such as a dental implant or bridge which are fixed in place. However, due to cost or other reasons patients may be more suited to a denture.