Dentistry for Children
At Inline Smiles Clinic we bulk bill for this service, that means no gap is charge to you if your children are eligible.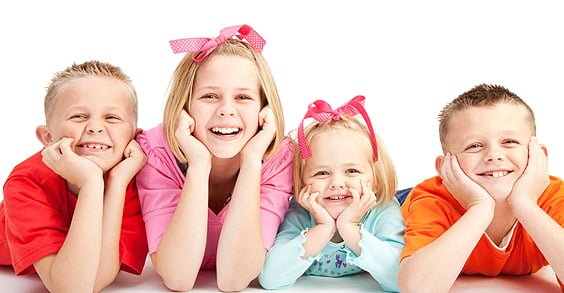 Regular check-ups and clean
In order to keep your kids' teeth healthier for a longer time, it is a good practice to come back for a check-up every six months or as recommended by your dentist. This is a healthy good practice to prevent or pick up problems. As part of the regular care, a clean is also recommended, your dentists will spend a lot of time educating you and your family on proper oral hygiene procedures.
Fissure sealants
Fissure sealants are applied to children's back teeth grooves to prevent cavities as they provide extra protection making them easier to clean.
Early Orthodontic Treatment:
The advantages of early examination are that many of the problems can be picked up early and in some cases, it reduces the need for orthodontic treatment. Crooked teeth and jaw size problems are evident from early ages, however, children don't become concerned until they become socially more mature. The best time for assessment is around the age of 7 and the best time for treatment varies from 7 – 14 years old. Problems may be fixed with braces, plates or an embrace.