Know about orthodontic treatments
Early orthodontic treatment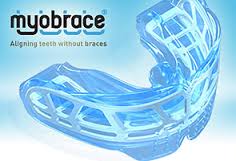 The advantages of early examination are that many of the problems can be picked up early and in some cases it reduces the need for orthodontic treatment. Crooked teeth and jaw size problems are evident from early ages, however children don't become concerned until they become socially more mature. The best time for assessment is around the age of 7 and the best time for treatment varies from 7 – 14 years old. Problems may be fixed with braces, plates or a myobrace.
Braces for teens and adults:
Everyone can have braces and get some of the benefits, such as:
Enhancing self-confidence by improving your appearance.
Healthier teeth when fixing crowding that allows adequate hygiene. Less cavities and less gum problems!
Better digestion by chewing food when your bite is corrected.
Reduction of stress on the facial muscles and jaw joints by correcting improper jaw relationships.
Some people even notice improvement to their speech when their teeth are aligned!
No matter what your age is, you can have a great smile too. These days many adults are getting straight teeth and achieving very pleasant results. You may be offered tooth coloured braces or invisible aligners.
You will get a confident, healthy, beautiful smile at an affordable price with a flexible payment plan